This post is sponsored by impact.com
This Week's Brainy Best At-A-Glance
Read time
2.3 minutes
🧠 Snack: How to spot a fake smile
🤓 Breakdown: Use specific timeframes to get buyers interested
🤩 Opportunity: Get paid for your feedback
💡 Spotlight: Aazar's ad gets 2% CTR using funny jokes
One of the smiles below is genuine and the other is fake.
Can you spot the fake one?
Do you think you know which one is fake? Scroll to the end of this post to see if you guessed right.
Here's how to spot a fake smile:
When people smile their eyes also become animated — their eyes get a little squinty and you'll see crows feet around the corner of their eye. No crows feet is a dead giveaway that a smile is fake.

Real smiles often don't expose the bottom row of teeth. If the bottom teeth are showing, it's an indication that they're forcing the smile.
Studies show that people with high levels of empathy are particularly good at spotting fake smiles.
(If you really hate stock photos then you might be one of those people).
If the people in your ads and promotional materials are using fake smiles, certain people will notice.
Now that you know how to spot a fake smile, you can avoid using them in your content.
Did you know there are 4 different kinds of influencers?
Influencer partnerships are one of the best ways to drum up demand quickly.
But if you don't manage your influencer relationships properly, you could be leaving money on the table.
Better influencer management = better ROI for your brand (and more cash in the bank)
 impact.com  created the definitive guide to influencer management
Grab this free guide to discover:
• The 4 influencer types and how to work with each one (spoiler: you must treat each relationship differently)
• If working with celebrities really worth the price for you
• How to make a micro-influencer program scale and work for you
Brainy Breakdown
🤓
Use specific timeframes to help buyers feel like their ideal outcome is right around the corner.
Vague words like "before" and "after" could mean one day, 5 months, or 20 years.
But specific timeframes of "this morning" and "late afternoon" tell the buyer exactly when to expect their outcome.
It shortens the time-to-result making buyers feel more compelled to make the purchase.
Sponsored by
Wynter
Are you a smart marketing exec? Would you love to make a little extra moola without the hassle of starting a full-blown side hustle? You're in luck.
Wynter, a B2B message testing platform, is currently looking for marketing executives to join their research panel.
Participate in messaging research and get paid for your feedback and comments; $45-$100 depending on the survey length for literally minutes of effort (takes 2-7-mins on average).
Super low-key commitment.
Sign up here >
Brainy SPOTLIGHT
If a picture is worth 1000 words… then what is a meme worth?
 Aazar Ali Shad , a paid growth consultant and Why We Buy reader, wanted to find out.
After reading  our newsletter on Memes , Aazar was inspired to try using a meme in one of his client's ads.
Doyobi is an online platform for learning English. Learning a new language can be downright painful and Aazar knew this was the perfect opportunity to test a meme.
The result?
This ad got a whopping 2%+ click-through rate, which is more than  double the average CTR  in the education industry.
Not too shabby for a silly graphic. Well done, Aazar 👏
Want a chance to get featured in front of 41,500+ marketers and founders for free? Tweet me with a brainy campaign you've implemented and what results it led to. You just might see yourself in the next issue of Brainy Best.
If you learned something useful, would you share the newsletter with a friend? You can even  earn cool prizes  👀 for referring new readers to Why We Buy.
If you have an idea for a future issue, send 'em my way. 
Until next time, happy selling. 
P.S. The smile on the right was fake. Did you get it right?
Tweet this to put others to the test >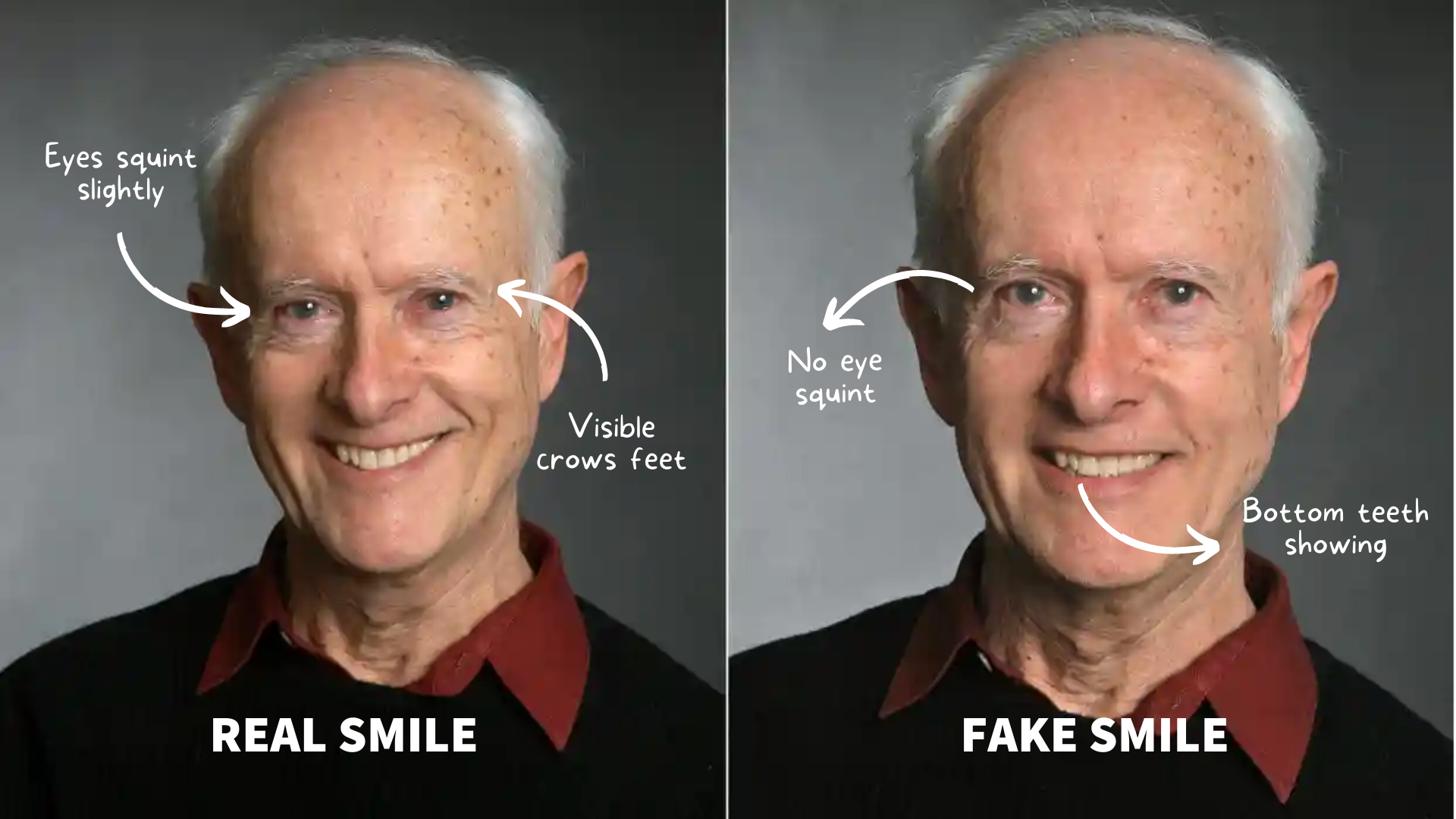 Pssssttt…
Wanna really get inside your buyer's head?
There are a few ways I can help:
​
Thank you to our featured sponsors