This post is sponsored by Vouch
This is the second issue of Brainy Best—a weekly digest of snackable brainy tips to make you a smarter marketer.

I think you're gonna love this new format and I'm excited to hear your feedback!
(Don't worry. You'll still get our regular deep dive issue on Tuesdays.)
This Week's Brainy Best At-A-Glance
Read time
2 minutes
🧠 Bite: The easiest way to get more attention on your products
🤓 Breakdown: How to create content buyers actually care about
📖 Read: How to persuade like Steve Jobs
💡 Spotlight: Double your sales with trigger events
Researchers found that ads with averted gazes lead to faster attention toward the product and a better memory of the ad.
That's because humans are hardwired to notice faces.
And when you see eyes looking over at something else, you look too.
Try it yourself:
When you hear a buyer speak, you have the opportunity to gain even deeper insight into their priorities, pain points and the words they use to describe them.
Vouch is a video platform that allows you to collect these insights easily, for free and at scale. So you can turn sporadic research campaigns into an always-on part of your workflow.
Check out the questions Katelyn suggests to help you get closer to your customer, and sign up for free to start capturing authentic buyer research that'll help sharpen your strategy.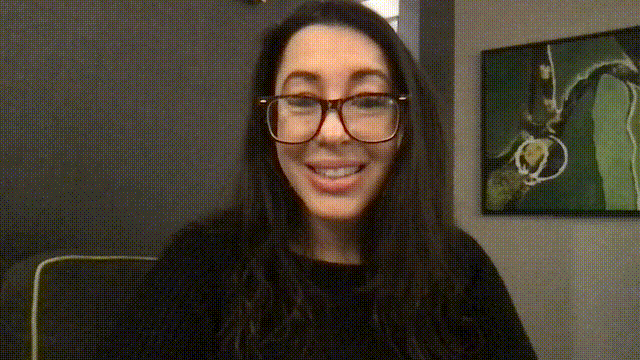 Brainy Breakdown
🤓
Why do humans love storytelling?
The art behind a great story comes down to open loops: the cliffhangers that make us NEED to know more.
Open loops make us feel uncomfortable until we've closed that loop and reached a conclusion.
And they can be applied to any media. Dickie Bush used open loops to create his viral thread on Mr. Beast:
Brainy principle used: Open loops
Who was the first company to capitalize on using memes in their marketing strategy?
You'd think it was one of those fancy tech companies in Silicon Valley.
Nope. It was Burger King, the infamous American fast food joint.
They accidentally created a brand new way to market…all by handing a meme Instagram account $3,000.
Read the how-tos of using memes to make millions in Jason Levin's book, Memes Make Millions: Essays, Interviews, and Lots of Memes.
Brainy Spotlight
💡
What triggers make your ideal customers begin the buying journey?
There are specific moments when your customers are more likely to buy than others. These moments are the ones where they're feeling the most pain from their current challenge.
Marketing your product around these trigger events can lead to spending 80% less on direct marketing costs. 
For Marcio Santos, discovering Nerd Digital's trigger events doubled the sales of his client's online revenue course.
Want a chance to get featured in front of 39,000+ marketers and founders for free? Tweet me with a brainy campaign you've implemented and what results it led to. You just might see yourself in the next issue of Brainy Best.
If you learned something useful, would you share the newsletter with a friend? You can even  earn cool prizes  👀 for referring new readers to Why We Buy.
If you have an idea for a future issue, send 'em my way. 
Until next time, happy selling. 
Pssssttt…
Wanna really get inside your buyer's head?
There are a few ways I can help:
​
Thank you to our featured sponsor