If ever you go to a wine bar, the first wine on the menu will often be one of the most expensive (but certainly not THE most expensive). Why? 
Because the first price a buyer sees will become the anchor by which they compare prices for the rest of the buying journey. 
But restaurants are the only ones to make use of this cognitive bias. Amazon uses it on nearly every single page of their site.
In today's edition of Why We Buy, we're taking a look at Price Anchoring – how to make your product appear to be a great deal.
Let's get into it.
"Top Marketing Newsletters You Need to Subscribe To"
Inside Your Buyer's Mind 🧐
Your buyer is constantly absorbing new information as they move through the buying journey. To help make sense of it all, they need to compare new information with data they already have a strong grasp on. 
 When it comes to price, your buyer will be actively comparing your price to the prices of equivalent products.
 So if you're trying to sell a hamburger, your buyer will assess your offer based on what they've paid previously for a hamburger or understand a hamburger to be worth.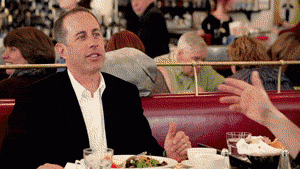 The Psychology of Price Anchoring🧠
Typically, the first price a buyer hears has the most significant impact on their buying decision. That first price becomes an anchor in their mind – an unmoving point of reference to compare everything else. 
So if you're trying to sell a $100/month/person piece of remote collaboration software, you're going to want to first mention the cost of a more expensive alternative. In this case, renting an office can cost over $400/month/person. 
Now that $400/month/person is a price anchor, when you reveal that yours costs $100/month/person, it seems like a deal. 
Conversely, if you first mention a lower anchor price, any offer you make will seem expensive in contrast.
How To Apply This 🤑
Alright, so how can we apply this right now to sell more.
Provide price comparisons for your buyer
Amazon is a master at price anchoring. On every single item they show the retail price crossed out and the Amazon price below it (always less, always in bold). Pro Move: include the percentage difference to save them the mental strain.
Ask your buyer for their budget before revealing your price
If you can learn what your buyer's budget is, you can offer your product for a smidge under so they feel like they're getting a terrific deal.
Get creative to what alternative you're comparing yourself to
A $2,000 Peloton spin bike seems cheap in comparison to a personal trainer ($100/class) or a home gym ($5,000+). Get creative about how you position yourself and who your competitors are.
The Short of It 💥
The first price a buyer hears is going to be anchored in their mind for the rest of the buying journey. Be proactive about choosing what alternatives your buyer is comparing you with. Frame your offer with expensive alternatives to make your price seem like a great deal.
Until next time, happy selling!
Pssssttt…
Wanna really get inside your buyer's head?
There are a few ways I can help:
Get explosive clarity about what works with buyers by learning how to conduct 1:1 Clarity Calls (2000+ happy students)
*NEW* Learn how to mine online reviews from real buyers to generate ideas and copy that converts (250+ happy students)
Book a 1:1 strategy call with Katelyn and get the answers you need to get unstuck and move forward with confidence